Inizia gratuitamente
sui futures
sui titoli azionari
sulle criptovalute
sulle criptovalute
grazie all'analisi dei volumi di mercato.
Inizia a vedere e a comprendere le vere cause dei movimenti dei prezzi
ATAS aiuta ai trader a guadagnare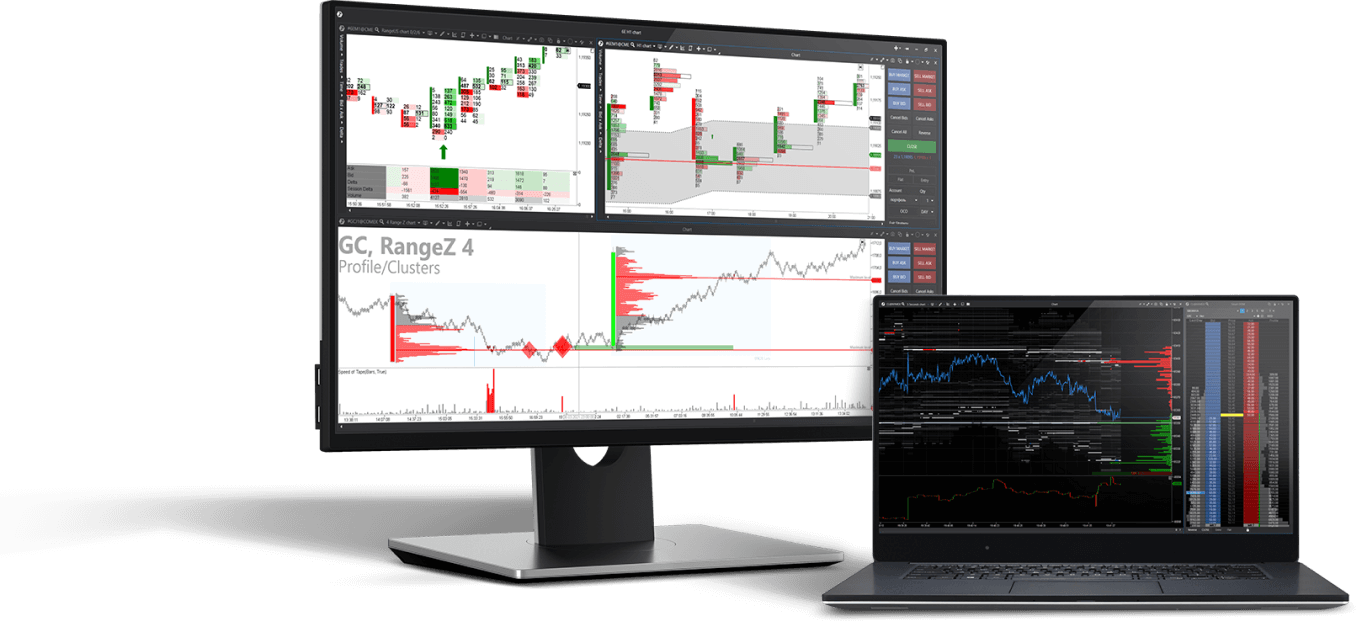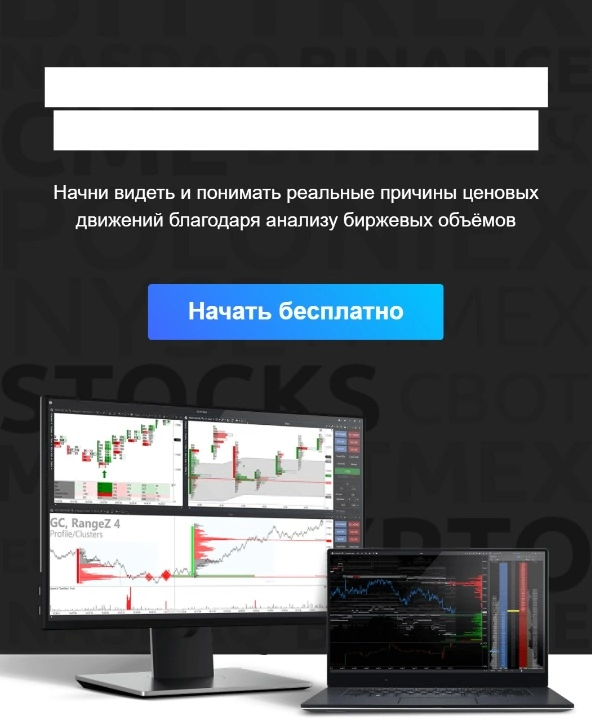 Inizia gratuitamente
Inizia a vedere e a comprendere le vere cause dei movimenti
dei prezzi grazie all'analisi dei volumi di mercato.
sui futures
sui titoli azionari
sulle criptovalute
sulle criptovalute
ATAS aiuta ai trader a guadagnare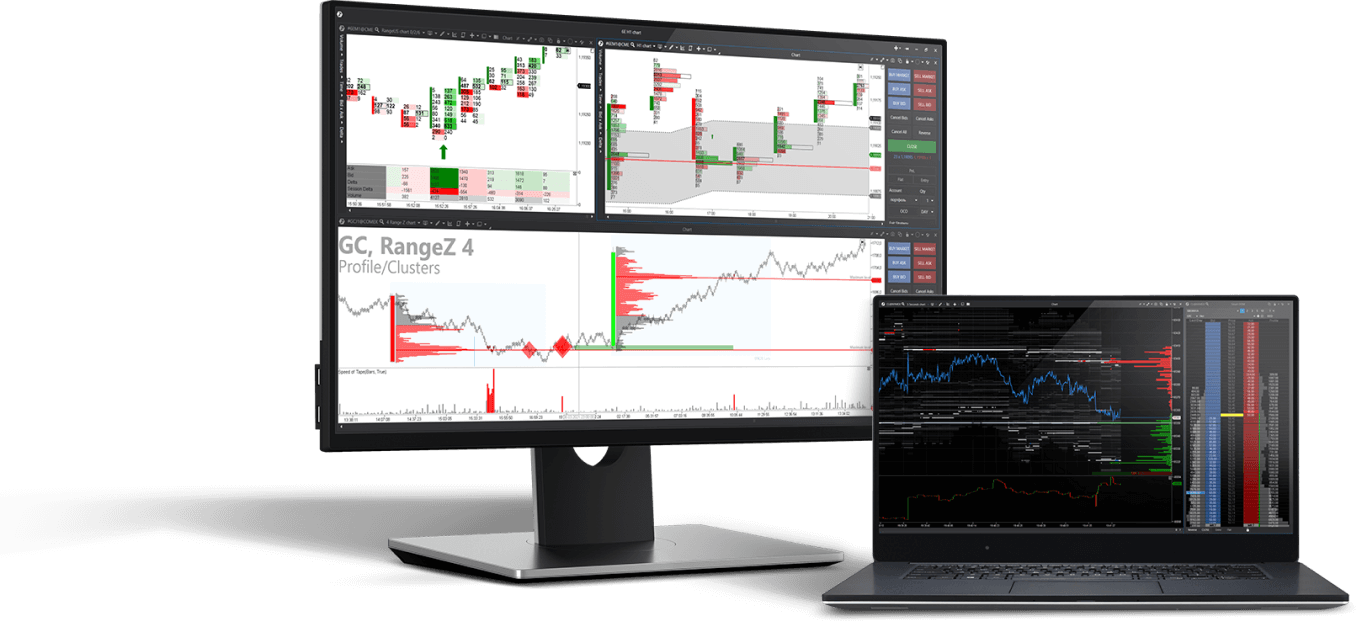 Oltre
25
connessioni
alle borse mondiali di azioni, futures e criptovalute
Oltre
70
strumenti
dedicati all'analisi volumetrica per un maggiore vantaggio sul mercato
Oltre
240
indicatori tecnici
che riuniscono strumenti classici e unici in un'unica area di lavoro.
Oltre
400
varianti di visualizzazione dei cluster (Footprint)
guardate all'interno di una barra al fine di comprendere il motivo per cui il prezzo è cambiato
Oltre
9
exchange di criptovalute
per poter operare gratuitamente sui mercati più liquidi in materia di criptovalute
FUNZIONALITÀ DELLA PIATTAFORMA ATAS
Grafici e cluster (Footprint)
Grafici senza confini
Osservate il mercato con gli occhi di un professionista. ATAS consente di costruire e personalizzare senza limiti i propri grafici:
→ Oltre 400 configurazioni dei grafici footprint in termine di Volume, Delta, Trades, Bid x Ask;
→ 14 timeframe (compresi quelli unici) in modo da visualizzare i movimenti dei prezzi senza alcun rumore di mercato: Reversal, OrderFlow, Volume, Delta, Tick, Time, Renko, 5 tipi di Range, ecc;
→ Oltre 30 oggetti da disegno, tra cui il profilo di mercato dinamico, il calcolo del rischio e del volume delle posizioni;
→ Oltre 240 indicatori, tra cui quelli unici dell'autore;
→ Possibilità di fare trading direttamente dal grafico, con la possibilità di impostare delle strategie difensive;
→ Possibilità di personalizzazione completa in base alle proprie esigenze: colori, gradienti, trasparenza, font, ecc.
Very good software
Very good software. Also have lot of users and great community. Love that tye are always lookign to update and improve their product!
I want to say big thanks for atas…
I want to say big thanks for atas support Maksym. Two days we solved problem and eventually we did it :) Best support I ever had.
You have one of the best product.
Vlad, thank you for the feedback. I must admit, the product is amazing and I hope that you can promote this product more in the UK and request the brokers here to include ATAS in their portfolio.
Best platform for Footprint analysis
Hello FolksMy name is Yuriy Bishko. I'm in trading 8 years (Funder of BikoTrading academy)I saw many platforms and I think ATAS in №1 for people that use FOOTrpint as their primary Indicator. They have many filters, alerts, and indicators for chart and cluster analysis.I know for beginners it's a little bit hard to learn such an advanced platform, but i 100% sure it's worth it.
All Good!
This is a high professionell Platform where every trader finds his Tools.
The platform has a huge number of…
The platform has a huge number of instruments, indicators and charts which are not just there but really helpful in real trade. Also there is a great opportunity to use free crypto account for newcomers. The only weak place is Scalping DOM. Please see CScalp or tigertrade, they have a better approach.
Just works !
I use ATAS for more than year now and I love it. It is constantly being improved. Works great, fast and smooth. My only suggestion would be to have bigger selection for drawing tools.
Very fast support
Very fast support . Great trading platform wirhiut any delays or connection problems.Rwally easy to use and really fast.
Great platform
Great platform, many tools and a lot of possibilities to customize workspace. Also great support team!
I've been using the ATAS for a year now…
I've been using the ATAS for a year now and I must say that it has exceeded my expectations. The interface is user-friendly and the features are robust, but what really sets this application apart is its exceptional order flow tools. The ability to track and analyze order flow in real-time has revolutionized my trading strategy. The charts are highly customizable, and the real-time data is incredibly accurate. I also appreciate the ability to save my own custom technical indicators. The customer support team is responsive and has been quick to assist with any questions or concerns. All in all, I highly recommend this application to any trader looking to take their game to the next level, especially in regards to order flow analysis.
Inizia a utilizzare ATAS completamente gratis!