Start for free
futures
stocks
cryptos
cryptos
using the analysis of exchange volumes
Start seeing and understanding the real causes of price movements
money on
ATAS helps traders to make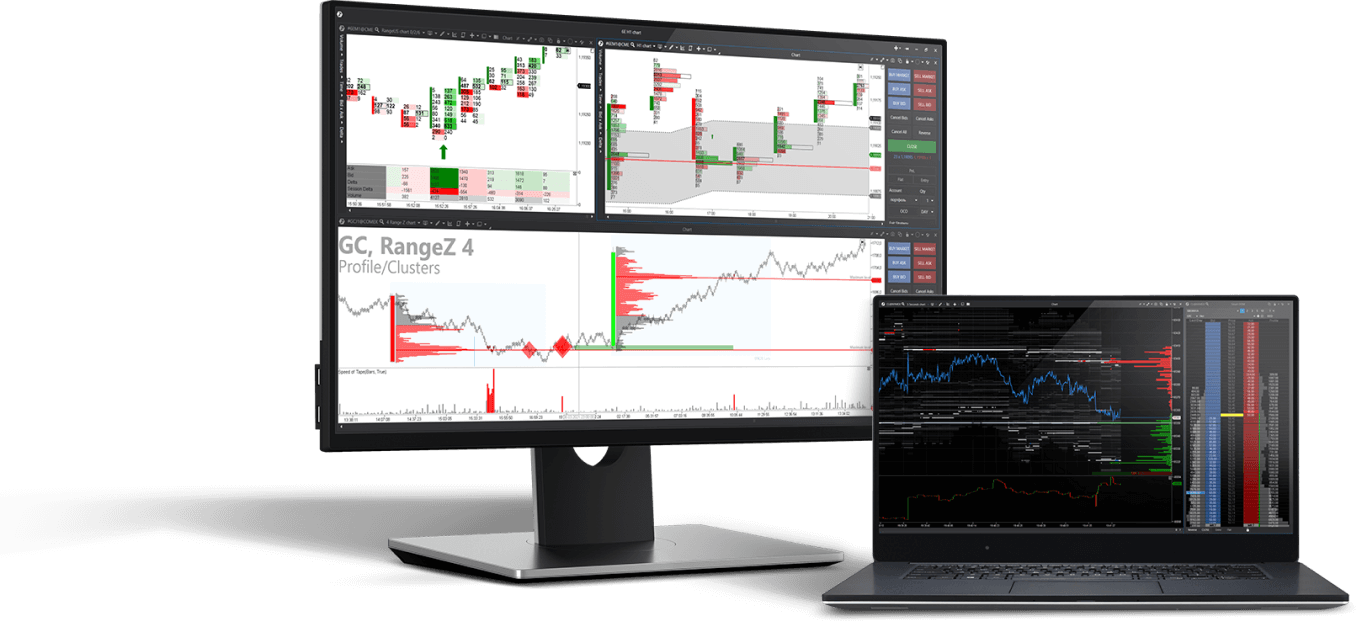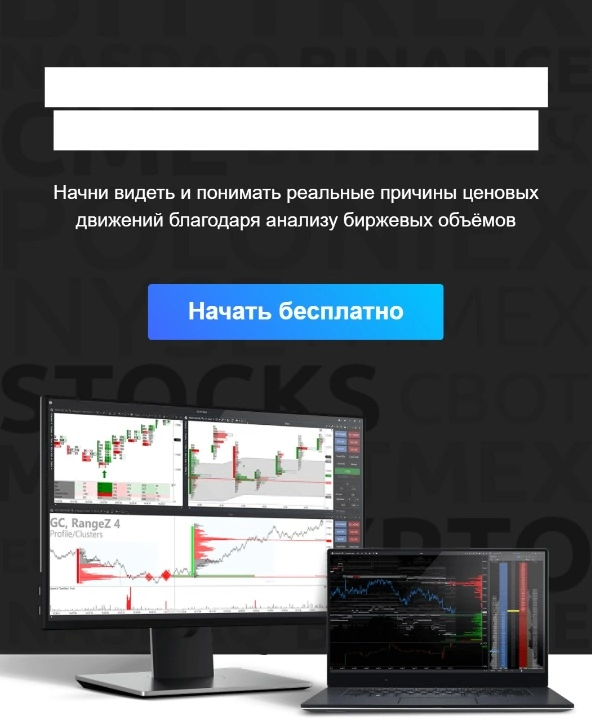 Start for free
Start seeing and understanding the real causes of price movements
using the analysis of exchange volumes
futures
stocks
cryptos
cryptos
money on
ATAS helps traders to make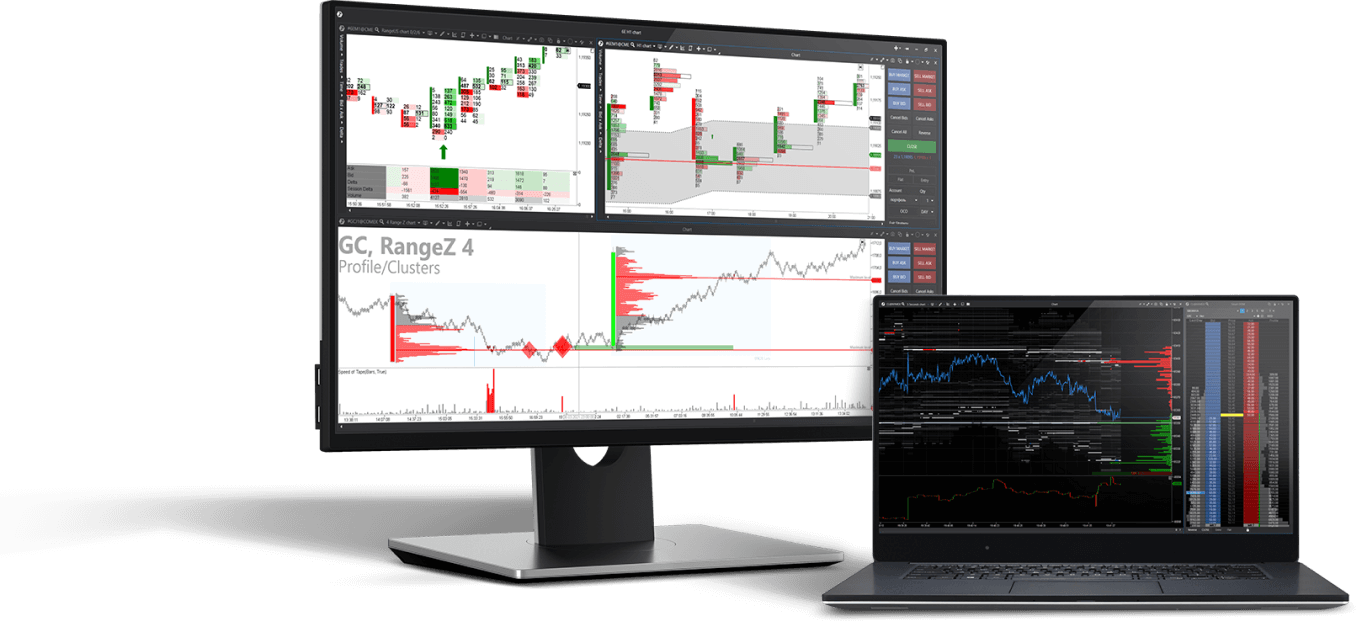 25+
connections
to global stock, futures, and cryptocurrency exchanges
70+
volume analysis tools
for your competitive advantage in the market
240+
technical indicators
combine classic and unique tools in one workspace
400+
cluster variations (Footprint)
look inside the bar and understand why the price changes
9+
crypto exchanges
trade for free on the most liquid cryptocurrency markets
Charts and Clusters (Footprint)
Indicators
Exchanges and connections
Trading
Market Replay
Journal and statistics
Smart Tape
Smart DOM
API
charts
Charts without limits
See the market through the eyes of a professional. ATAS offers unlimited possibilities for building and customizing charts:
→ 400+ footprint configurations based on Volume, Delta, Trades, Bid x Ask data;
→ 14 timeframes (including unique ones) for displaying price movements without market noise: Reversal, OrderFlow, Volume, Delta, Tick, Time, Renko, 5 types of Range, and more;
→ 30+ drawing objects, including dynamic market profile, calculation of risk and position volume;
→ 240+ indicators, including unique proprietary developments;
→ trading directly from the chart, setting up exit strategies;
→ full customization to your needs — colors, gradients, transparency, fonts, and more.
Very good software
Very good software. Also have lot of users and great community. Love that tye are always lookign to update and improve their product!
I want to say big thanks for atas…
I want to say big thanks for atas support Maksym. Two days we solved problem and eventually we did it :) Best support I ever had.
You have one of the best product.
Vlad, thank you for the feedback. I must admit, the product is amazing and I hope that you can promote this product more in the UK and request the brokers here to include ATAS in their portfolio.
Best platform for Footprint analysis
Hello FolksMy name is Yuriy Bishko. I'm in trading 8 years (Funder of BikoTrading academy)I saw many platforms and I think ATAS in №1 for people that use FOOTrpint as their primary Indicator. They have many filters, alerts, and indicators for chart and cluster analysis.I know for beginners it's a little bit hard to learn such an advanced platform, but i 100% sure it's worth it.
All Good!
This is a high professionell Platform where every trader finds his Tools.
The platform has a huge number of…
The platform has a huge number of instruments, indicators and charts which are not just there but really helpful in real trade. Also there is a great opportunity to use free crypto account for newcomers. The only weak place is Scalping DOM. Please see CScalp or tigertrade, they have a better approach.
Just works !
I use ATAS for more than year now and I love it. It is constantly being improved. Works great, fast and smooth. My only suggestion would be to have bigger selection for drawing tools.
Very fast support
Very fast support . Great trading platform wirhiut any delays or connection problems.Rwally easy to use and really fast.
Great platform
Great platform, many tools and a lot of possibilities to customize workspace. Also great support team!
I've been using the ATAS for a year now…
I've been using the ATAS for a year now and I must say that it has exceeded my expectations. The interface is user-friendly and the features are robust, but what really sets this application apart is its exceptional order flow tools. The ability to track and analyze order flow in real-time has revolutionized my trading strategy. The charts are highly customizable, and the real-time data is incredibly accurate. I also appreciate the ability to save my own custom technical indicators. The customer support team is responsive and has been quick to assist with any questions or concerns. All in all, I highly recommend this application to any trader looking to take their game to the next level, especially in regards to order flow analysis.
Start using ATAS absolutely for free!