New ATAS BETA platform with added crypto exchanges.
In connection with the desire to constantly improve the quality and functionality of its software, we bring to your attention an updated version of ATAS BETA with a new architecture, a redesigned and functional.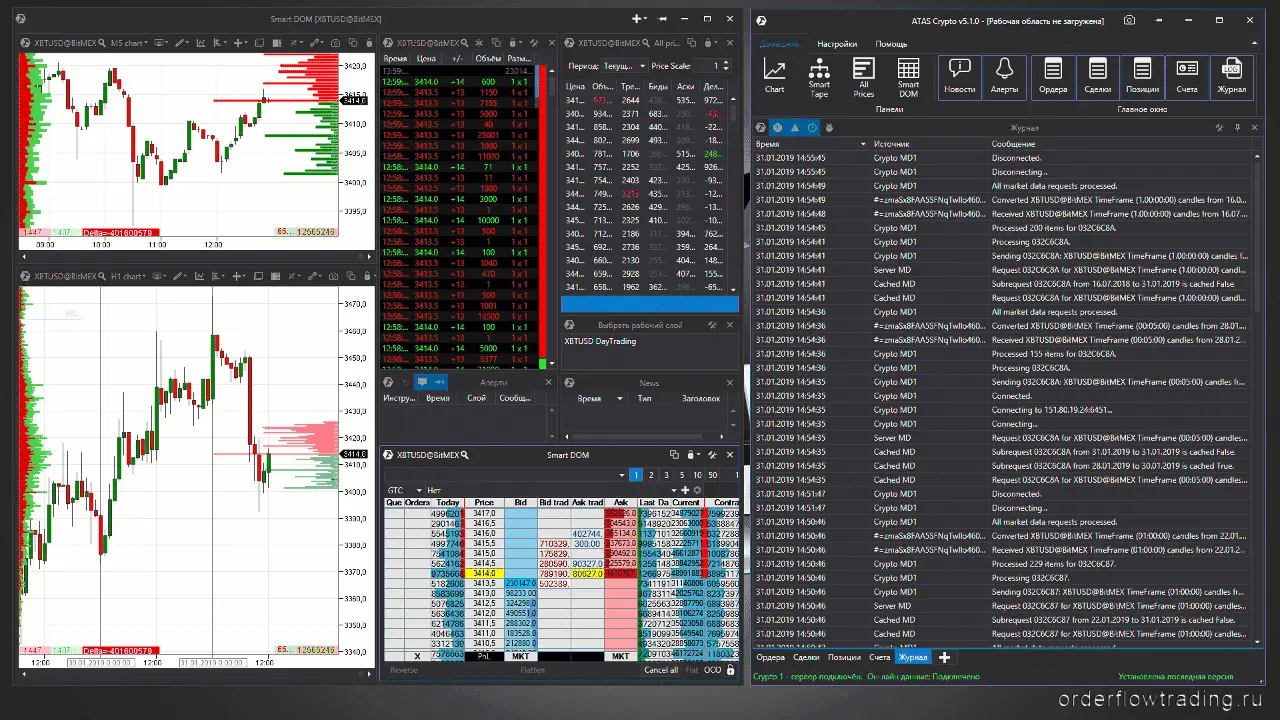 What's new?
We have changed the platform in such a way as to introduce new modules, indicators and objects into the platform faster and better.
Added the function of combining several modules (graphs, tape, Smart DOM, and so on) in one window.
New user-friendly design of the main window with quick access to all necessary functions
Many minor fixes and improvements.

Basic Workspace – Download Workspace
This beta version will work in parallel with the previous one. After final testing and refinement, a full migration to the new version will occur, and previous versions will no longer be supported.
Понравилось? Расскажите друзьям: